How to Rub A Dry Steak | Big Paw Olive Oil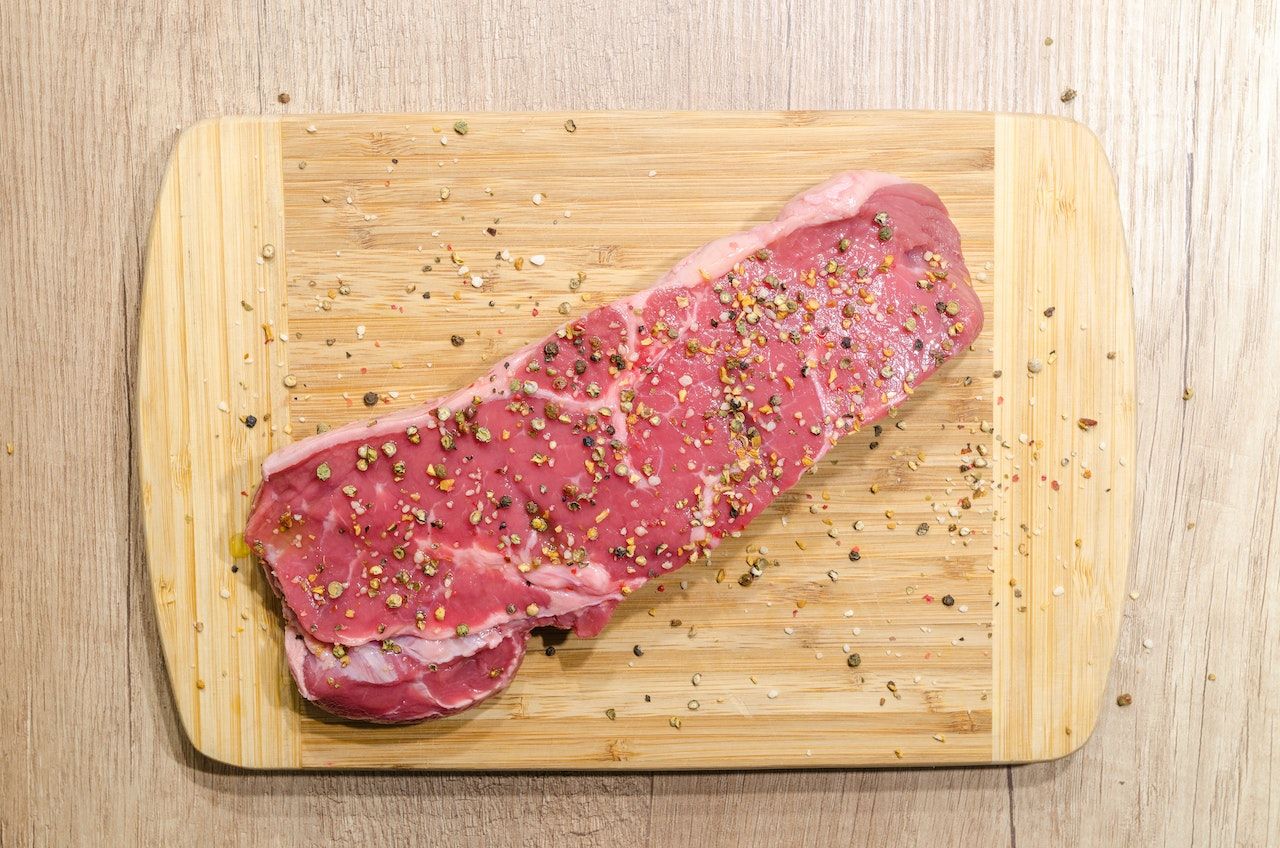 Cooking a steak is one of the most straightforward yet delicate meals to prepare. Minor tweaks such as method and amount of burn could highly impact the overall finish and flavoring of the steak. Indeed, a good quality steak should be fine with just salt and pepper. However, if you want to step it up a notch, using a Dry Steak Rub one of the easiest and most effective ways to level up your steak.
In this article, we'll talk about several reasons you should try Dry Steak Rubs and the best method to incorporate them into your steak preparation.
Why Use Dry Steak Rub?
A good-quality dry steak rub is an excellent way to enhance your meat's juiciness and texture. Bringing out the flavors and complementing the steak's flavoring allows you to enjoy the whole experience with your family or friends.
What's good about Dry Steak Rub is how convenient it is to apply. As the name implies, it's okay to use them dry, depending on your preference. This means that you won't have to be a master chef to maximize your steak's flavors. Simply adding steak rub should do the trick!
Another reason for using Dry Rub Steak is unlike marinade; you won't have to let it sit for hours or even overnight to enjoy its benefits. Meaning, Dry Rubs are excellent for last-minute preparation to enhance your steak's flavoring and texture that requires the least amount of time.
How to Apply Dry Steak Rub
Applying dry steak rub should be quick and easy but highly effective. After doing the procedure and tasting the flavor difference, you will have difficulty going back to steaks without them. Here's a simple step-by-step guide to correctly apply dry steak rub for best results.
Dry Your Steak
Unlike marinades, Dry Steak Rubs are best applied without any moisture. To do this correctly, you'll have to pat dry your meat with a paper towel or anything that can absorb its moisture-less water, the better before applying the steak rub.
Apply the Dry Steak Rub
Gently sprinkle a generous amount of Dry Rub onto the surface of your meat, preferably 1 tbsp rub per 1 lb meat, but it depends on how much you want to add.
Rub the Steak
After sprinkling the spices, gently rub them onto the surface to help absorb the flavoring. Flip the steak over and do the same for the other side to have an evenly textured seasoning of rub spices.
Best Dry Steak Rub?
Whether you have an intimate dinner with your loved ones, family gatherings, or even outdoor parties, it's always good to have a well-prepared steak. Ideal for various occasions, an excellent Dry Steak Rub should take your steak game to a whole different level.
If you're looking for a rich-flavored Dry Steak Rub that is proven and tested for enhancing the flavor and texture of your meat, you have got to check out our most delicate Dry Steak Rub available here at Big Paw Olive Oil.